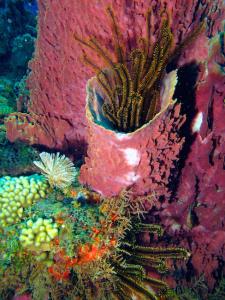 The Bunker, located at 1907 N.19th Street, Ybor City, presents a photographic display of local photographer, David Beebe, in his show, "Captured Light", November 8-December 11, 2015. A "Meet and Greet" reception, featuring complimentary appetizers, is Sunday, November 15, between 1-3 pm.

David has had a "camera in hand since 1971", beginning his long and exciting journey as a photographer by joining a camera club at his high school. Since retiring in 2012 from a 35-year career in information technology, he has devoted himself to further developing and fine tuning his artistic expression. His early years focused on Ansel Adam's Zone V Metering System. He eventually moved into color photography and focused primarily on wildlife and nature, including underwater photography. David lives by the quotation, "if you want to be a better photographer stand in front of more interesting stuff" (Jim Richardson, National Geographic).

His large body of work showcases the...